Our assignment was to take two words from our teacher, which in our case were "educational" and "evolutionary," and make a new version of chess.
​​​​​​​
We put in a lot of brainstorming before actually creating a product. We asked "how many we" questions, and created mind maps for "chess" "evolution" and "education". There were some words that stuck out, so we created a sensory chart to further elaborate.
We then created a mood board to better express our ideas, and found some references. The first being

Waltz of The Wizard

, which is a VR game with whimsical elements. The second reference is

Forbidden Dessert

, a game where the player makes the board, and the third is

Hearthstone

, a card based game where players have stats.
After getting a lot of inspiration, our team decided to create a game where the player can upgrade their pawns if they can successfully create roots using greek and latin roots, hence the name "Luminary Chess" (Lum is a root word for light and knowledge). Our design consisted of a board with holes, so that is constantly changing in look as the player moves his or her pieces.  In each hole is a card with a root that the player collects as they move pieces. To get to this agreement from the start of the assignment took 2 weeks. 
We then created a laser cutting template and cut a wooden board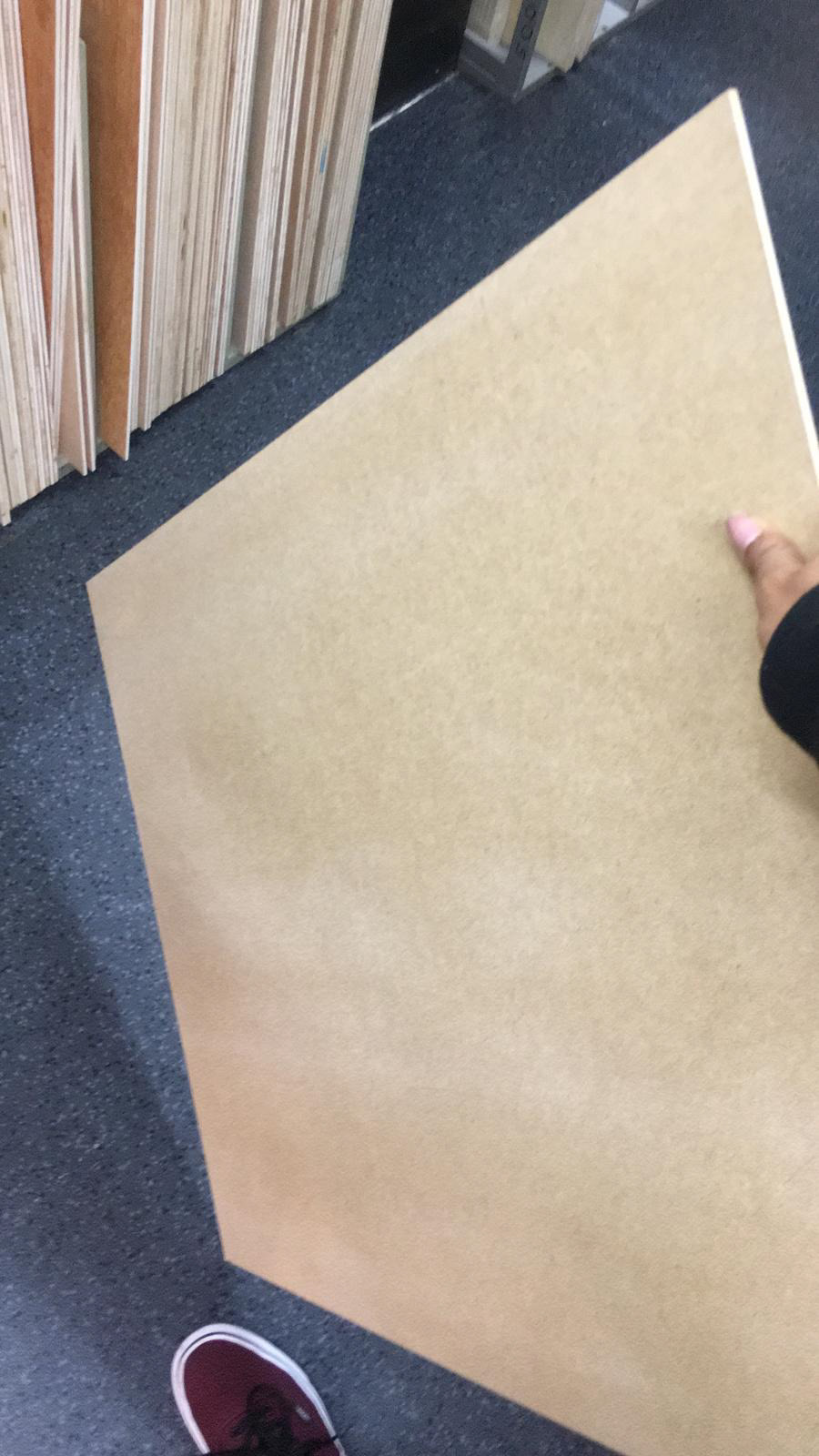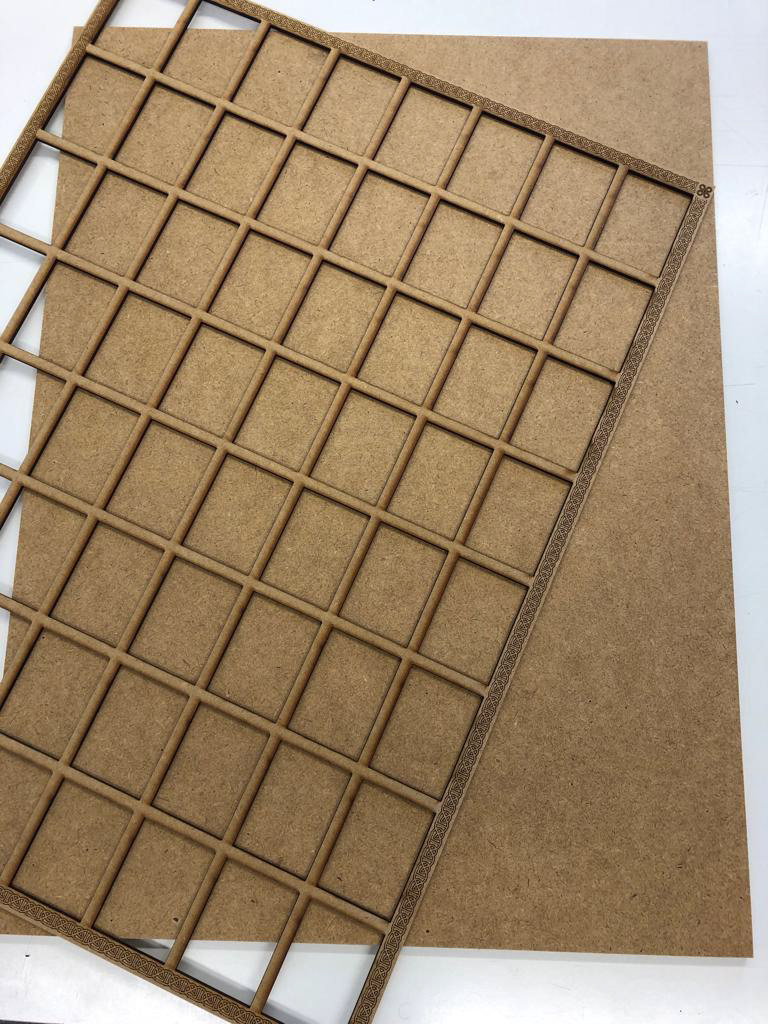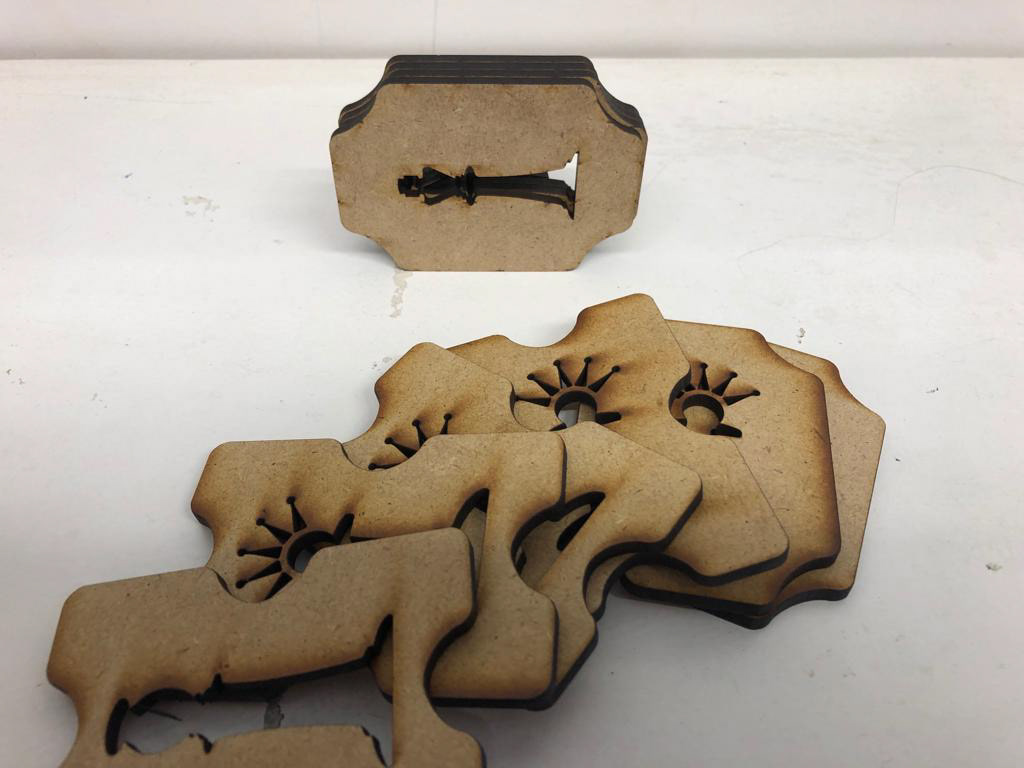 We then painted the wood with stain and spray painted the pieces to add contrast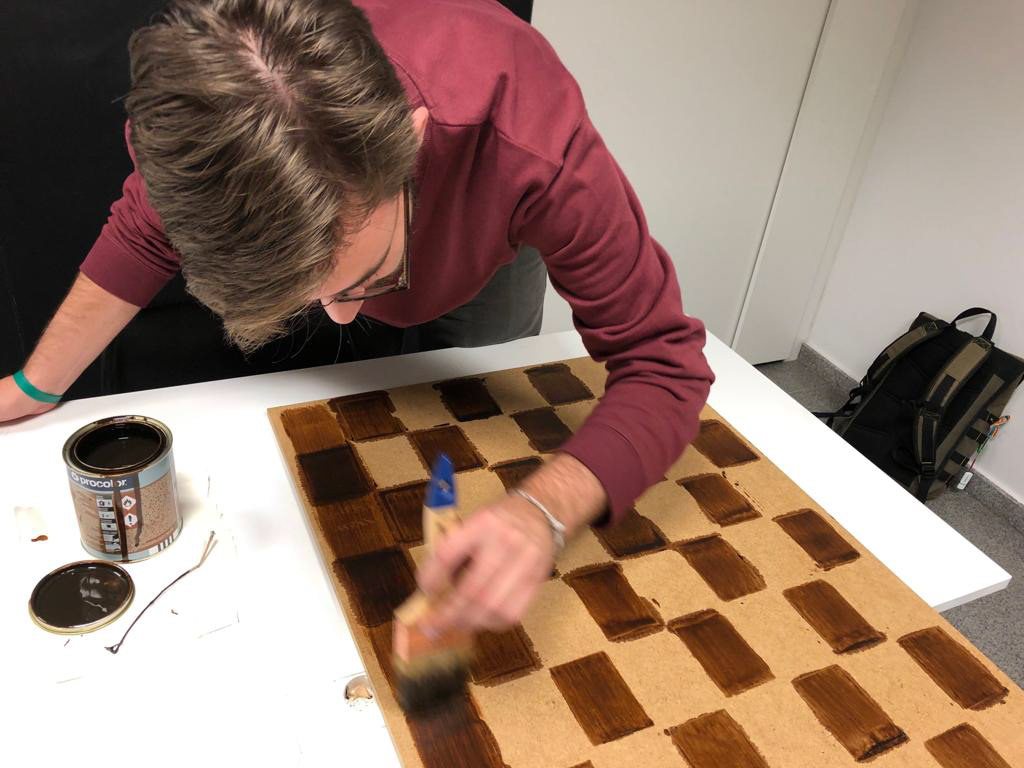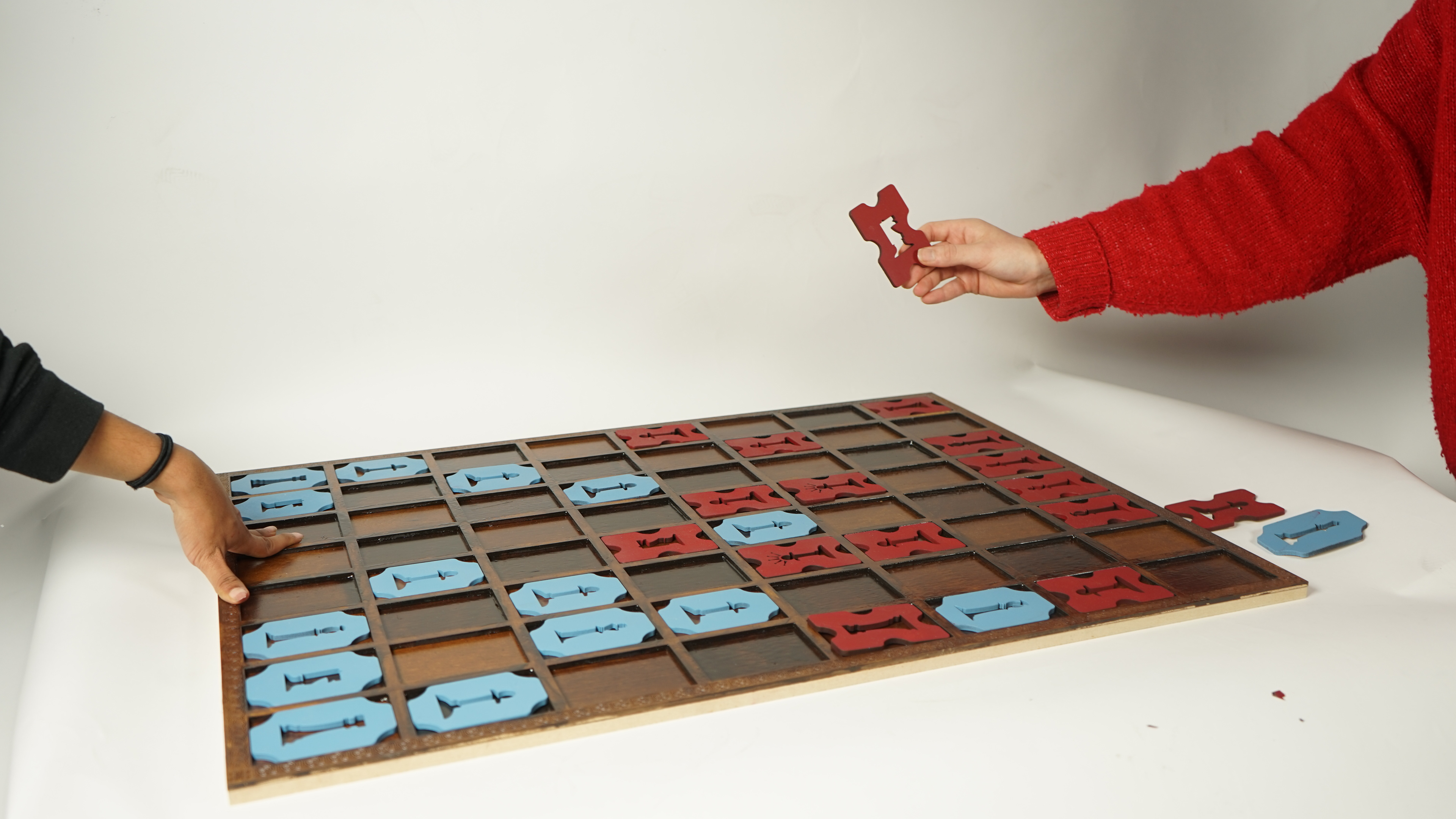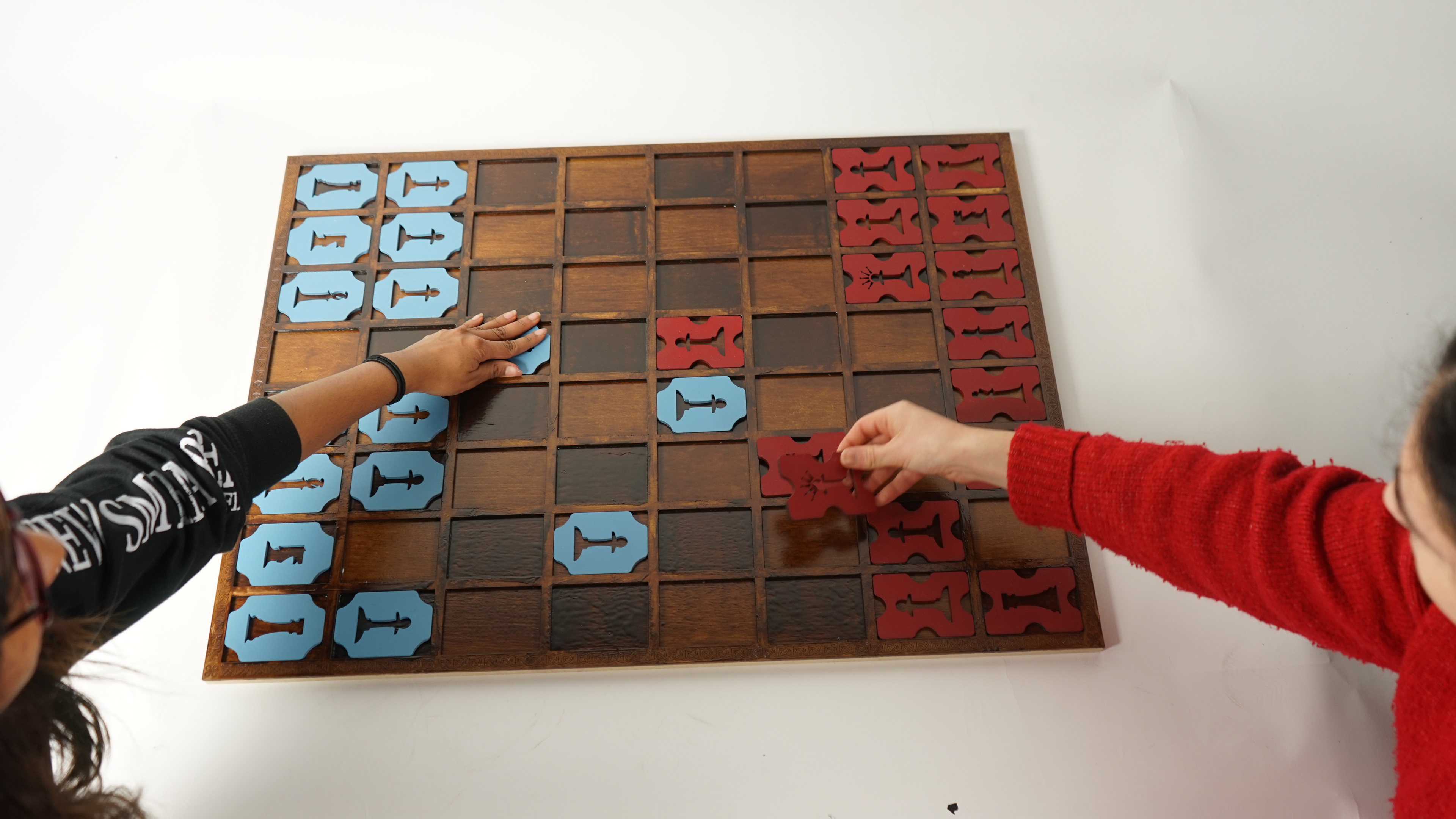 This project was really fun. My team was truly diverse, as John is an architecture major, Nick works in Graphic Design, and I come from a tech background. Putting our minds together allowed us to create a beautiful product that I never would have thought of myself. Besides the teamwork, I realized how important planning a project is before actually doing it. Creating the physical board took maybe 10 hours but to get to the point of designing took 2 weeks of meticulous brainstorming and planning. One of my favorite projects at Elisava for sure!